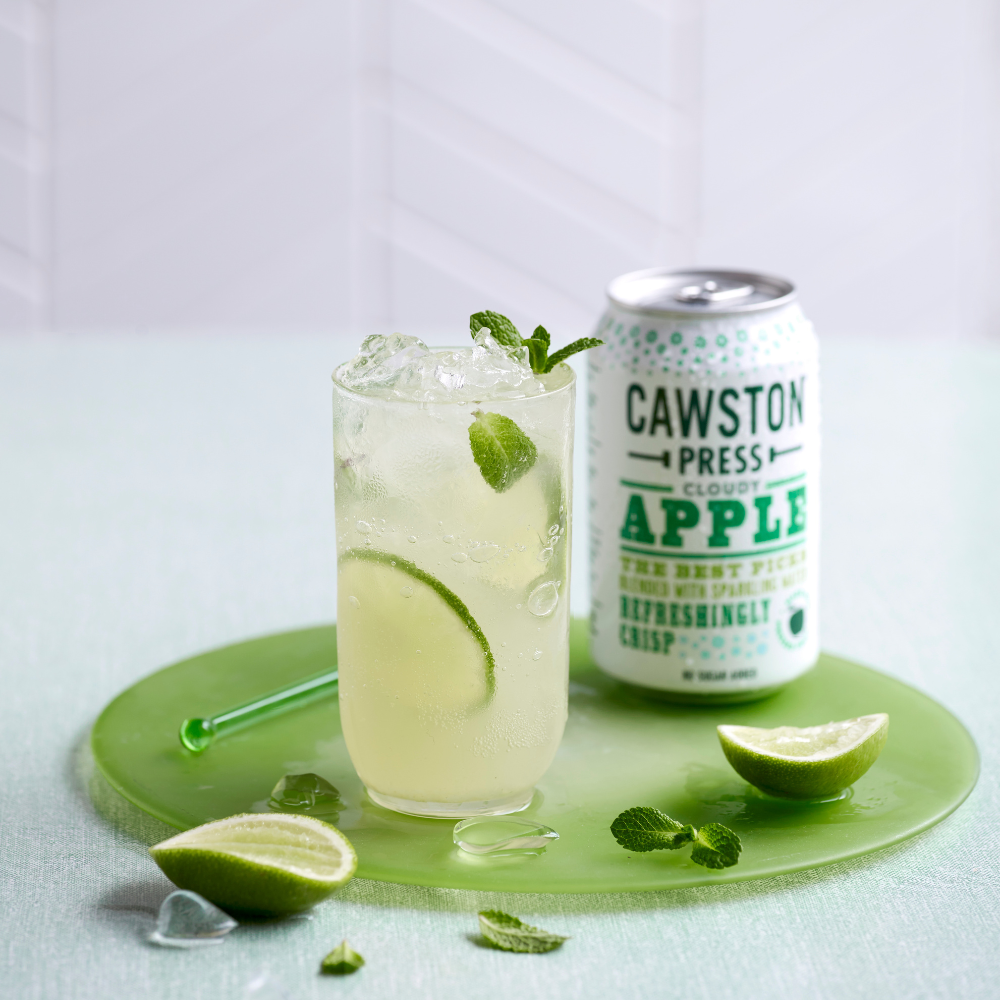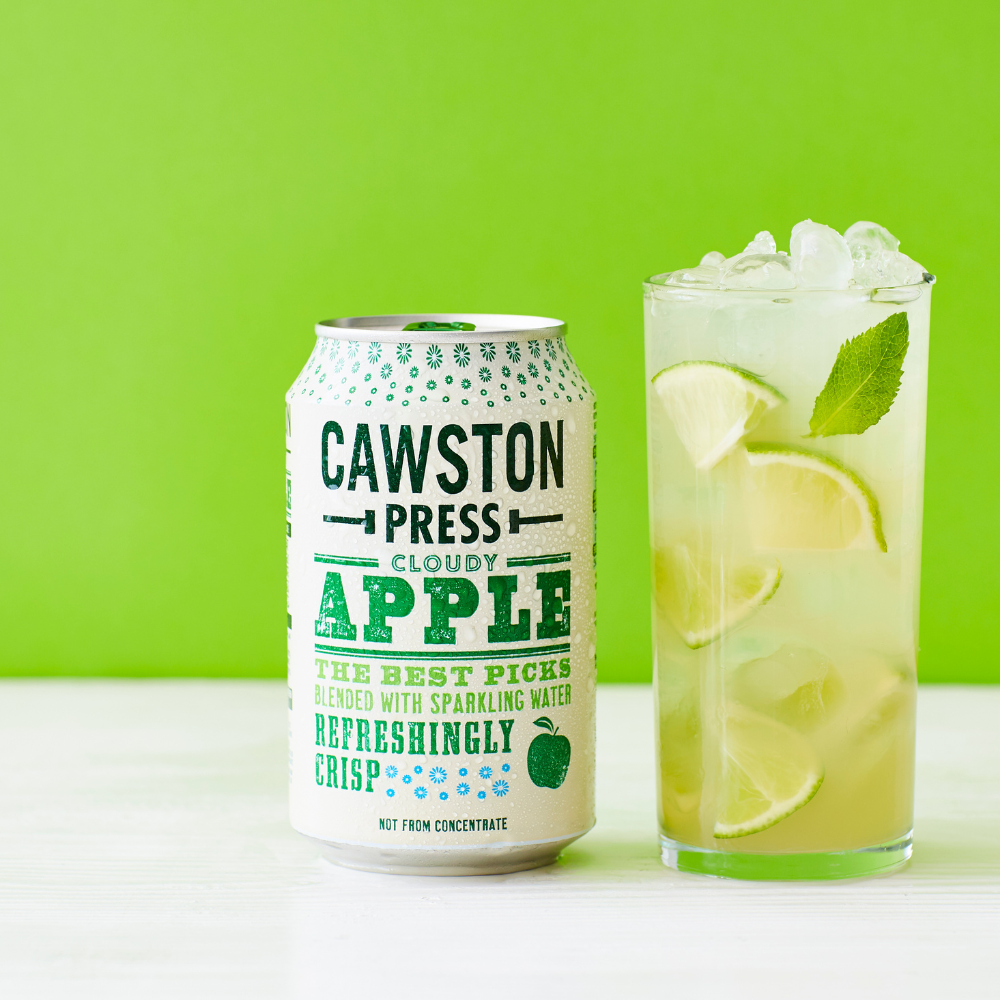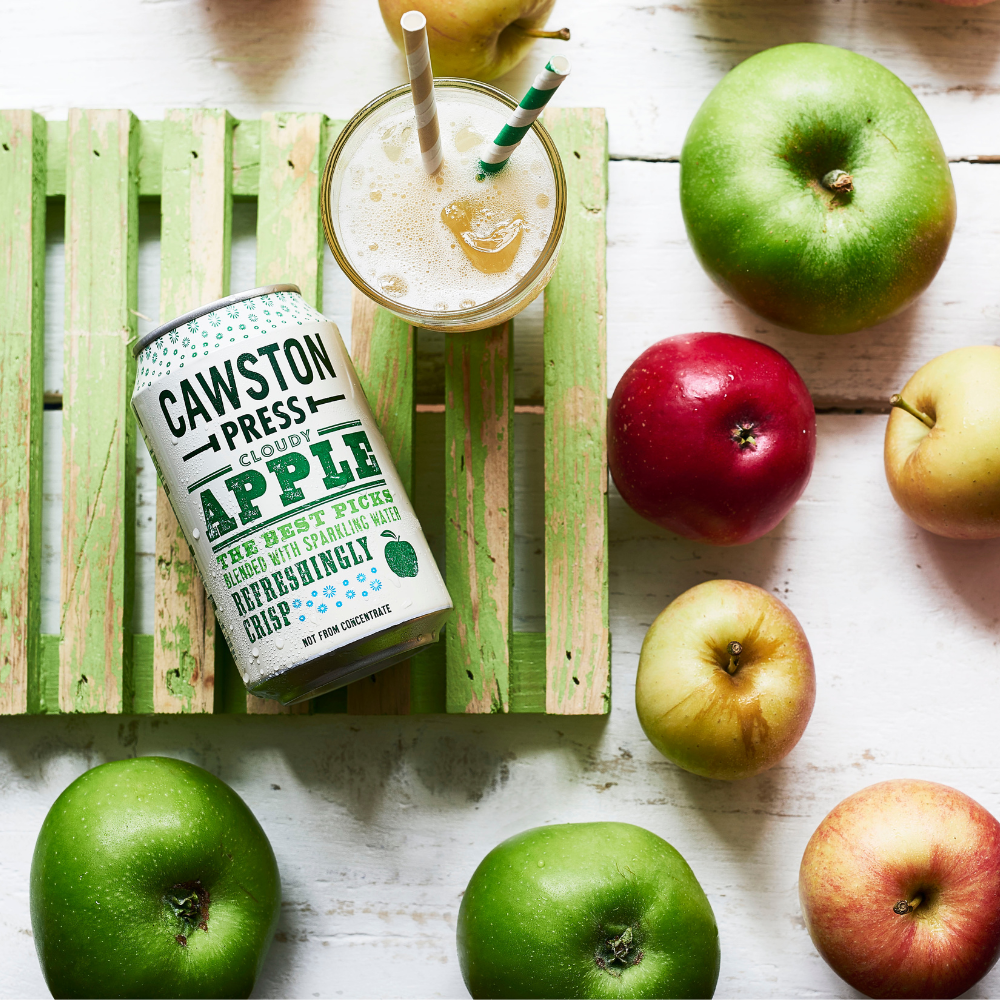 Sparkling Cloudy Apple (24/48 pack)
Simply made using pressed Golden Delicious, Jonagold, Gala & Braeburn apples with sparkling water. An apple orchard in a can.
330ml Cans, contains natural fruit sediment

Our 'NO JIGGERY POKERY' promise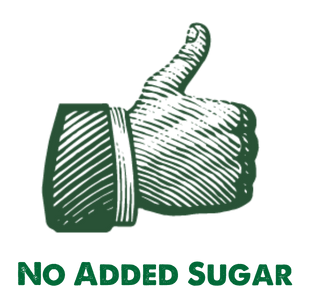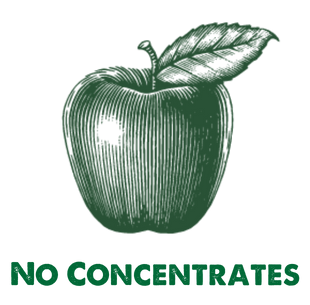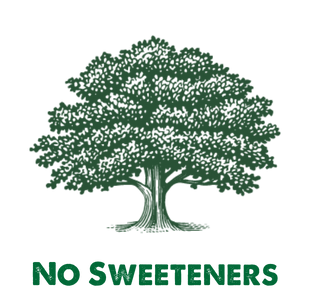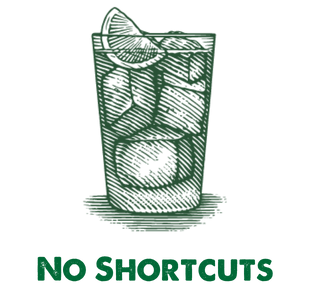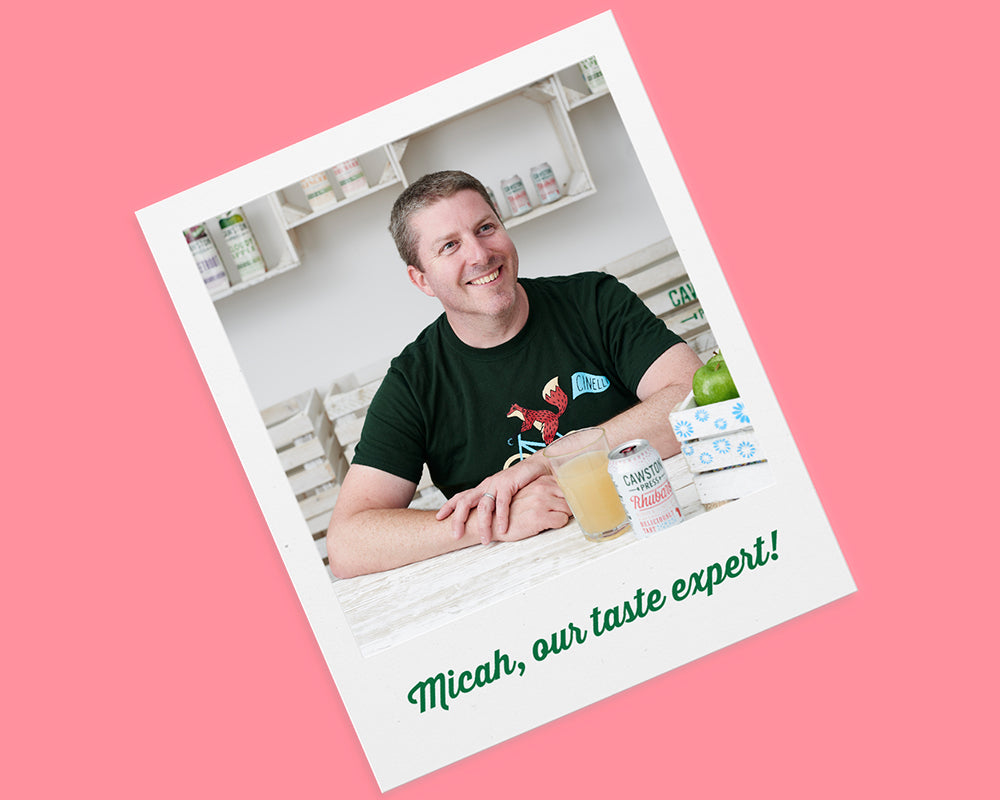 TASTING NOTES
Aroma and taste of freshly squeezed apples. Due to the water added and the sparkle, this is a more refreshing version of our pressed cloudy apple juice.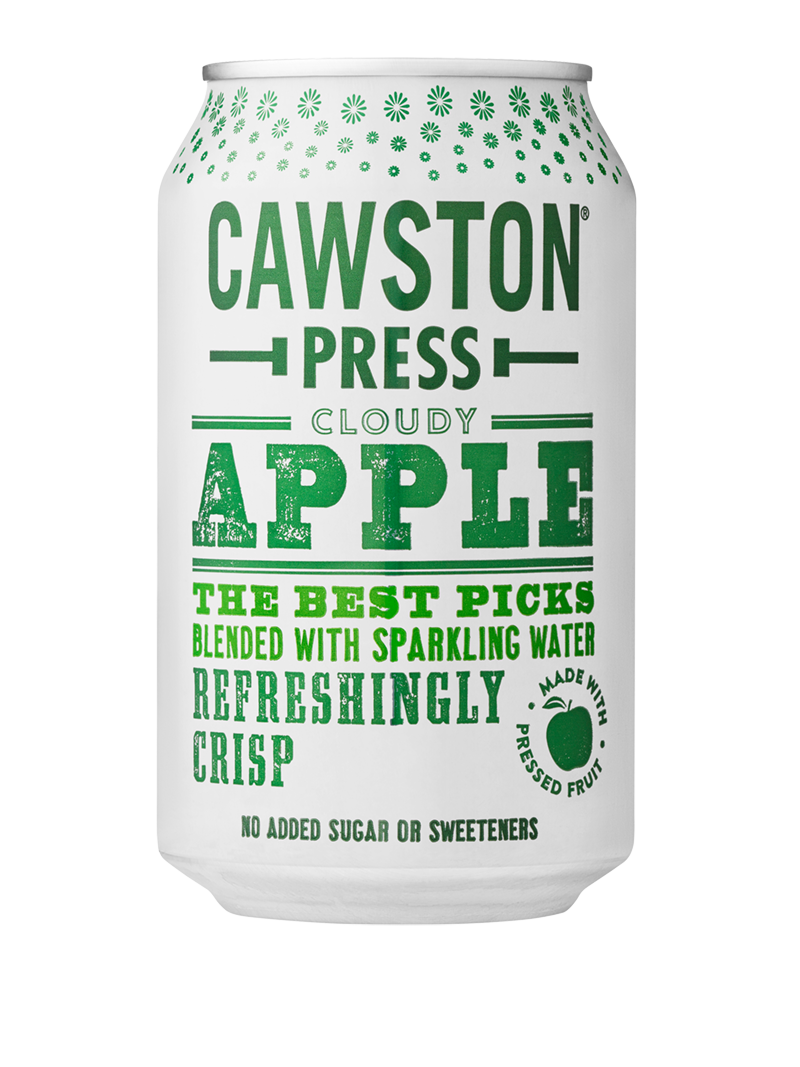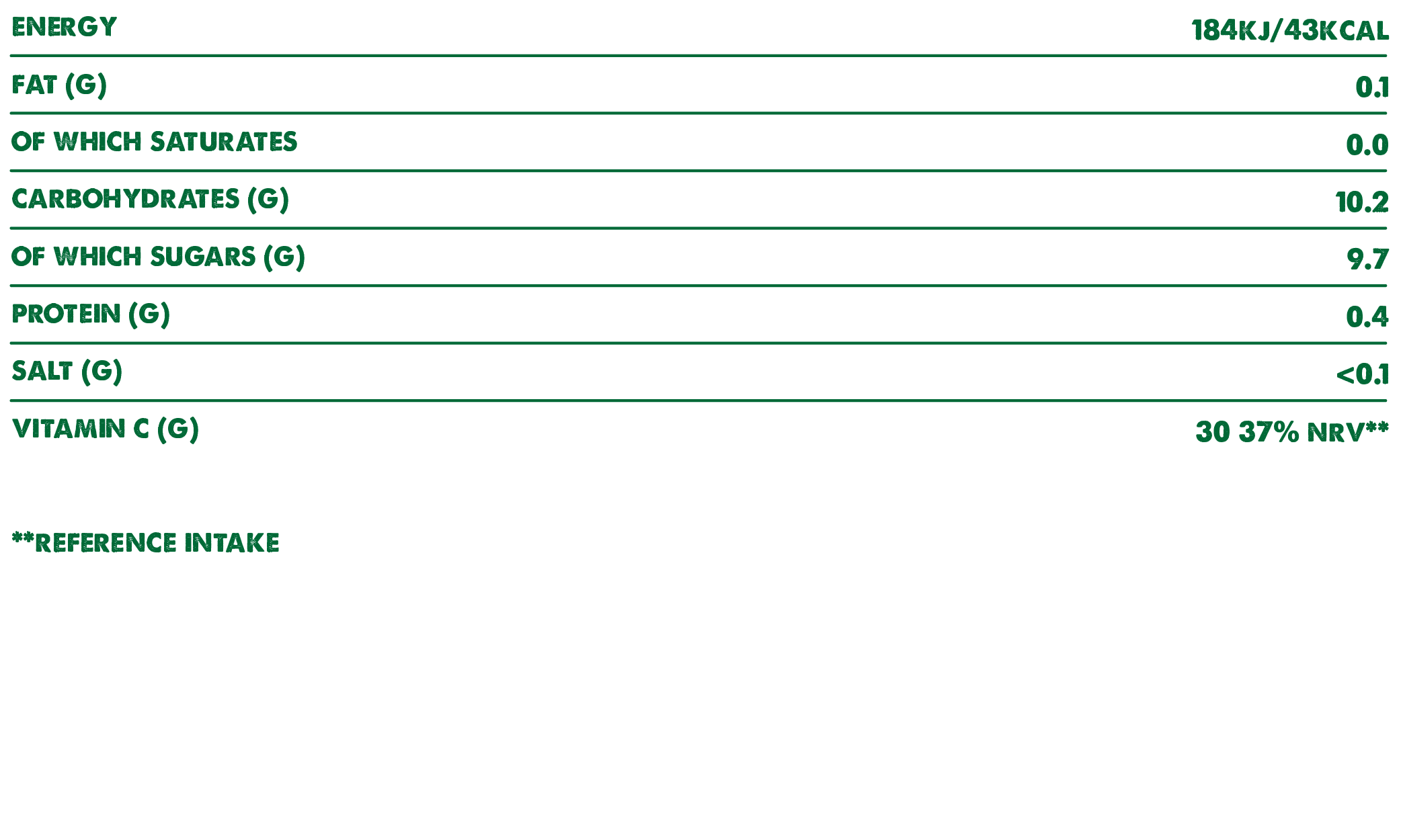 Pressed apple juice (51%), sparkling water, antioxidant: ascorbic acid.