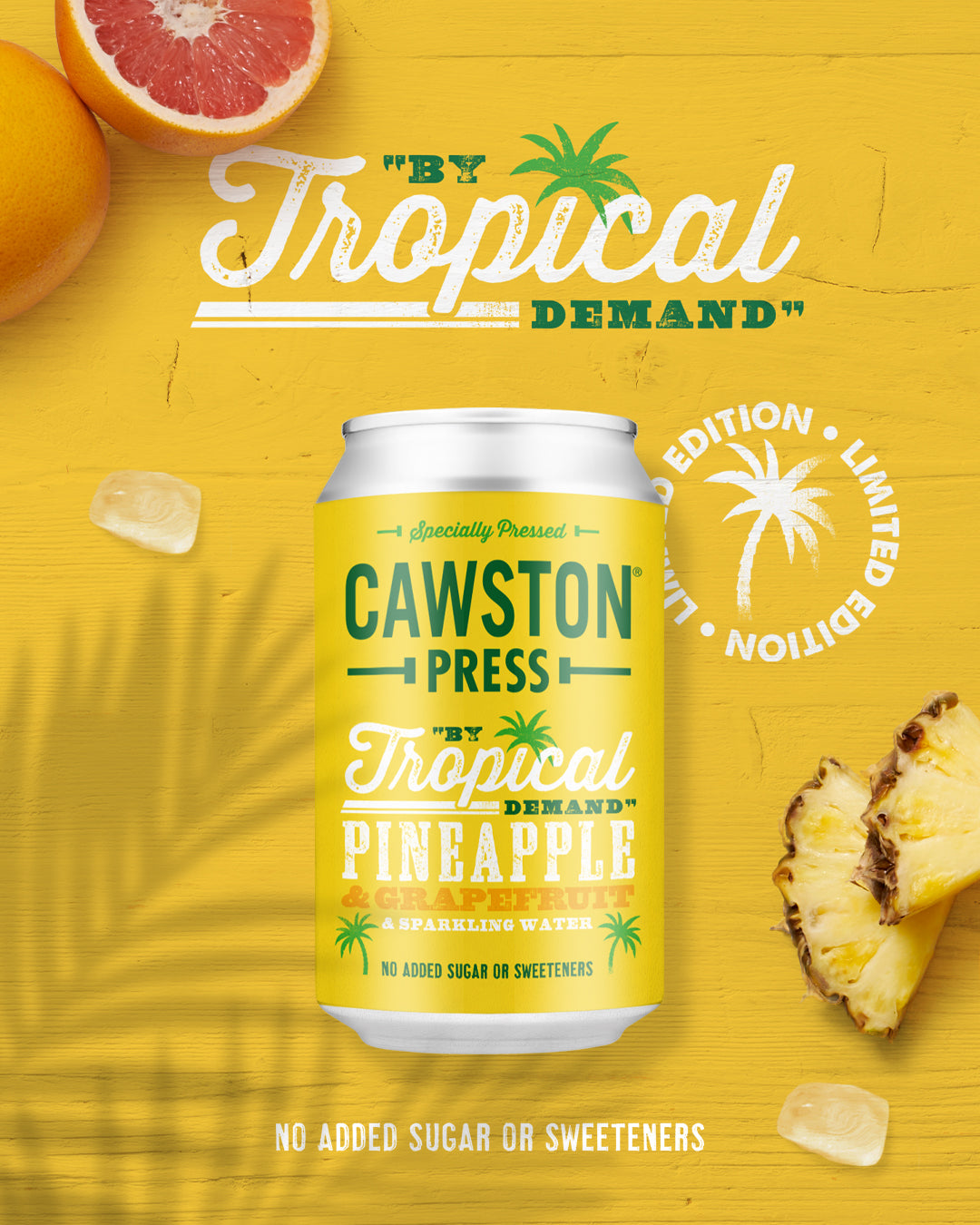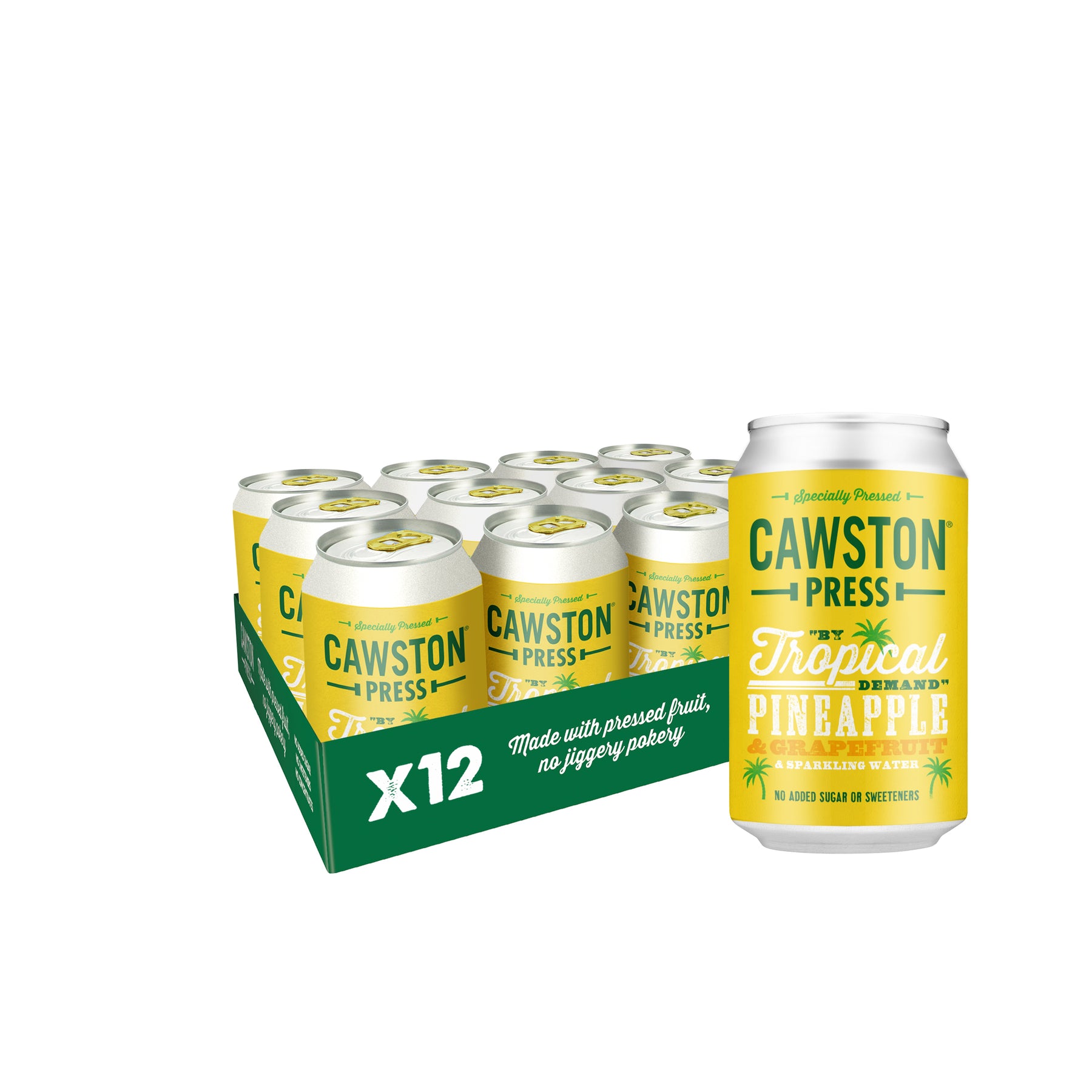 Sparkling Tropical
12 Pack
Surprise! We've gone all tropical on you. You told us you were thirsty for a 'tropical oasis in a can' –behold! Caribbean vibes, with a Cawston twist. Pressed by request.
 Made with pressed pineapple & grapefruit. 
 330ml Cans, sometimes contains natural fruit sediment

Our 'NO JIGGERY POKERY' promise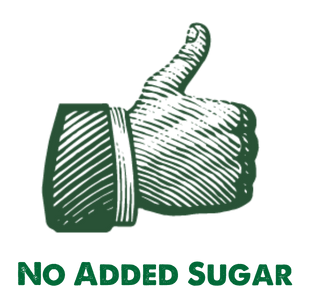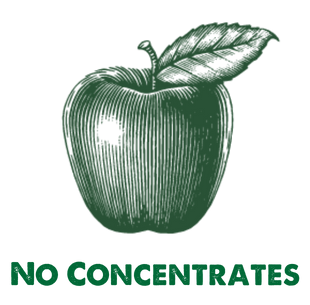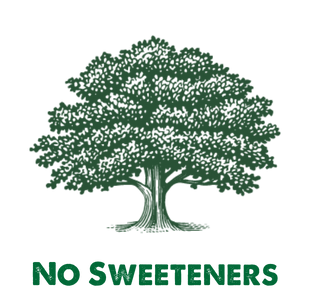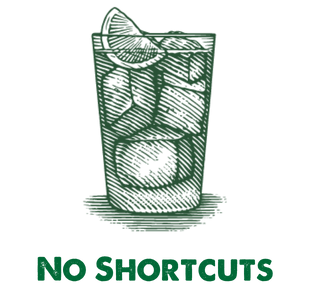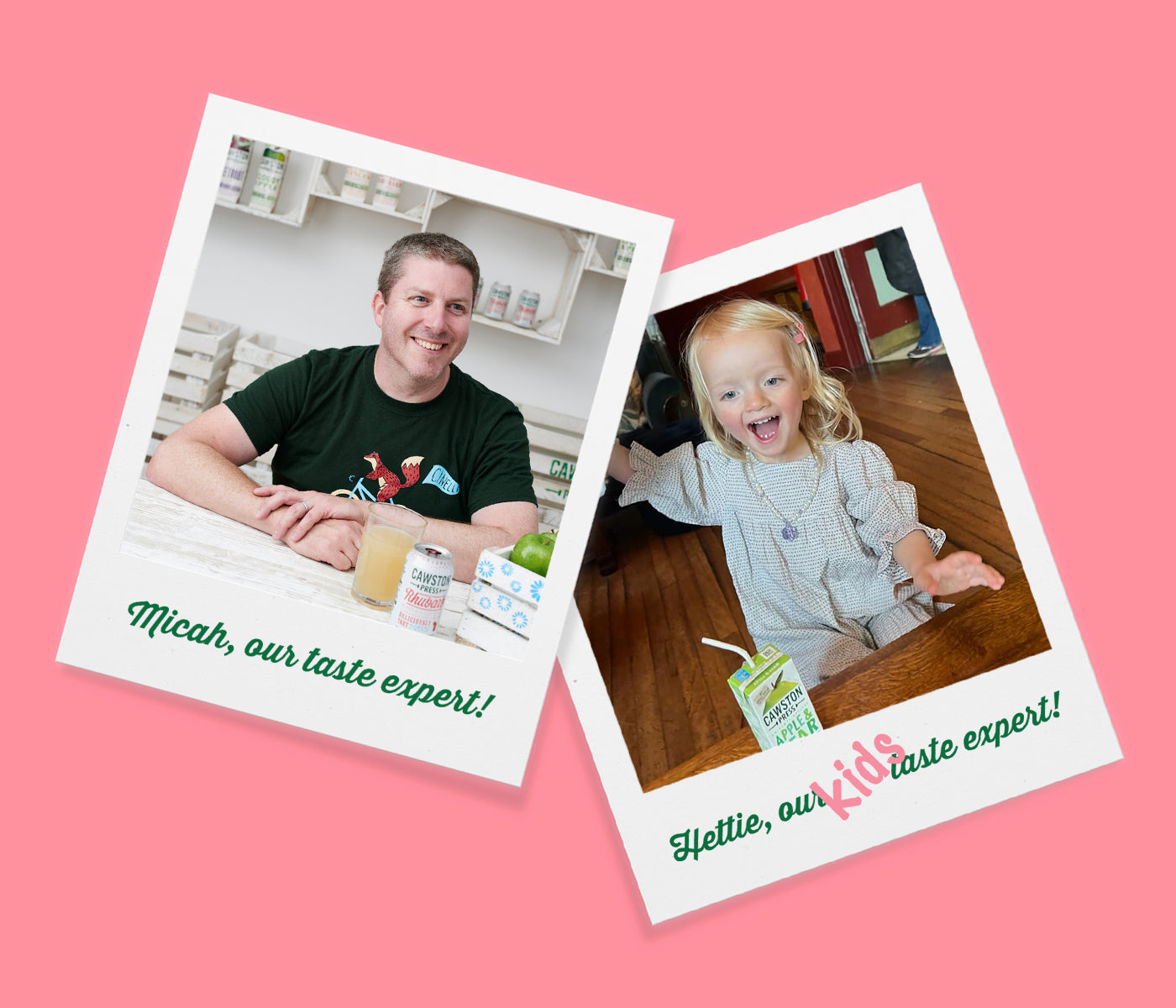 TASTING NOTES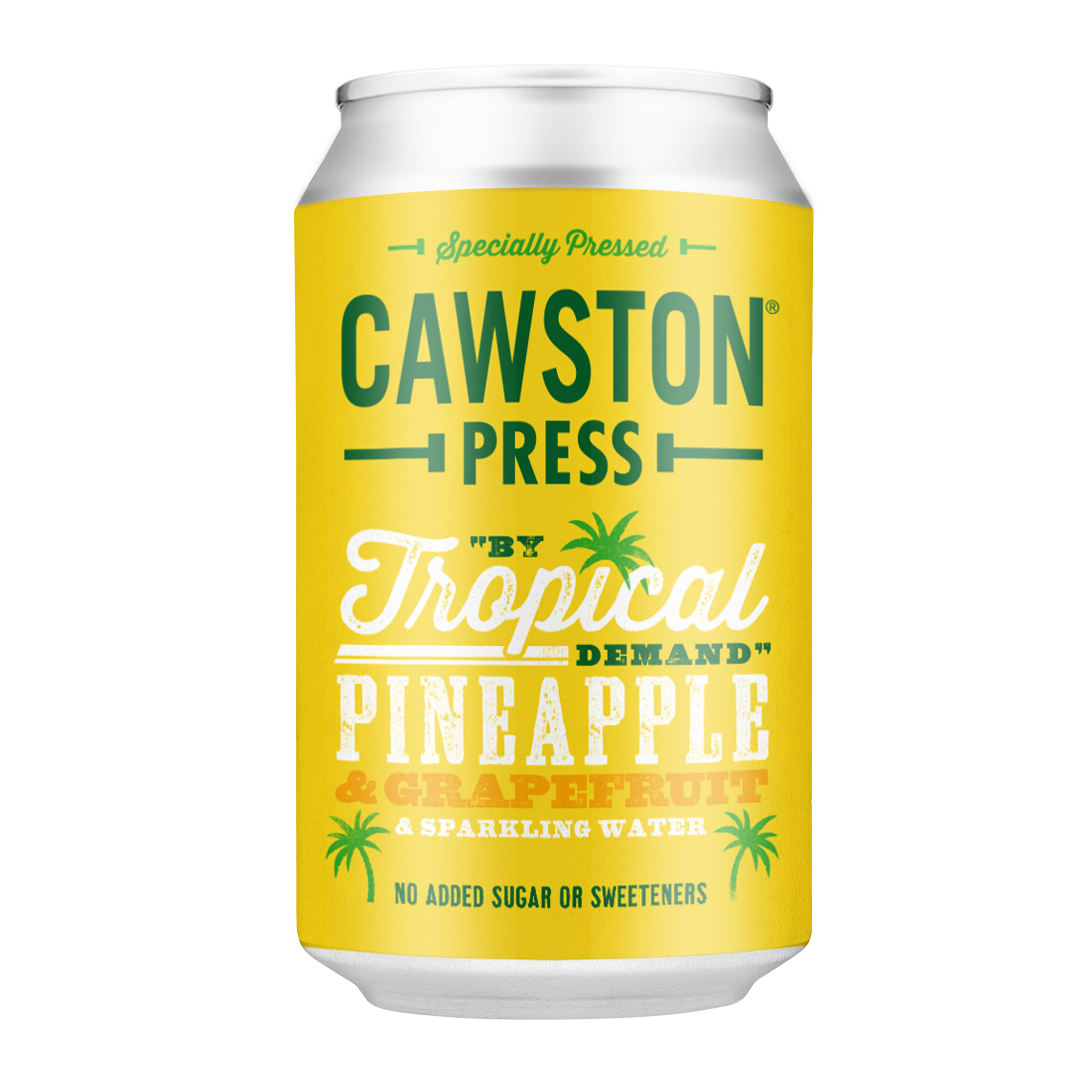 Sparkling water, pressed juices: apple (39.5%), pineapple (2.5%); squeezed juice: pink grapefruit (2.5%); natural flavourings, antioxidant: ascorbic acid.